Pug Adoption
How To Adopt A Pug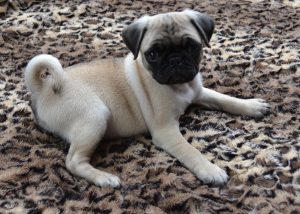 We are living in a world where almost everything is available online. Adopting a pug is no exception. Pet finder, among many other websites, has come as a great relief to the pet lovers. It presents detailed lists about a large number of the pets including the pugs in America. Besides pug adoption, pug rescue also offers a great list about the Pugs.
Approaching a pug rescue center is a great idea for adopting a pug. Though you can approach one or even more of them in person, an online approach would be a smarter move. It would give greater information about pugs just at the click of the mouse. As far as online computer scams are concerned, you would be required to rely upon your discretion. Common sense is a great ally to guard you against any kind of the fraudulent deal.
One of the common scams involving pugs is a "pay ahead" scam. It usually lures the pet lovers to send payment in advance to almost non-existing banks. The fee charged by most of the dog rescue groups is non-refundable. Usually, the amount comes around thirty dollars.
A pug lover would find Pug rescue centers almost in all the states of America and in quite a few of Canada as well ( if you live there).  Pugs are highly popular among the pet lovers and can easily be found in almost any of the pet rescue centers apart from one that is meant specifically for pugs only.
Though being a pug lover is great in itself, have a little more heart. Whenever you visit the pug center or the pet center, have a look at the condition in which not only the Pug you want to adopt but even how other pets are kept in the center. If you think the central authorities have been unkind to the pets in any way, consider it as your duty to inform SPCA i.e., Society for the Prevention of Cruelty to Animals.
Most of the Pug rescue centers take the services of a volunteer to interview the individual or a group of them as the case may be, who are interested in adopting a pug. The interview actually aims at getting to know whether the people interested in adopting the pug have some knowledge about looking after Pug dog or not. The center would not allow the pug lover even to have a look at the pug before the interview takes place. This, as you may have guessed, is to prevent unnecessary disappointments.
If you want to clear the interview in order to adopt a pug successfully, you should try to get some basic information about the Pugs dog such as how do they behave or look or sound when they are in perfect health or otherwise. Usually, a pug is noisy. Most of them are chunky too but cute.
Here are some general guidelines as you bring home your new Pug pet:
How do you tell if your dog food is the best?
It is vital to review the label on the bag of dog food that you buy before using it, to make certain that it contains only healthy ingredients and does not have filler. By verifying that chicken, lamb or beef meal is the first ingredient listed, you will ensure that your young pug will get enough protein. It is unwise to give your leftovers to your pug. You should also be careful not to overfeed him, as this can lead to him becoming overweight.
Providing the best care for pug puppies also includes getting the right supplies such as bowls for food and water. Also, look for a harness that fits well and a leash for your little guy, as well as a crate of an appropriate size and a dog bed. And don't forget toys to keep your Pug entertained! This is very important.
A lot of care must be taken while buying food and water bowls for your pup. The depth and narrowness of the bowl is very important. You should buy bowls which are wide and shallow as then the risk of your pup having eye infections due to constant touching of the puppy's eyes to the bowl's side or the food is almost eliminated.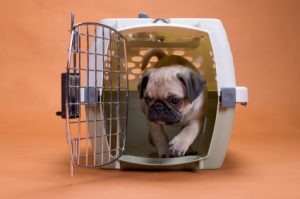 The size of the crate and dog bed for your Pug is very important. These puppies although very small at the beginning will grow up, so pick up something which will be able to house him through a period of time. If you are going for a larger crate you can divide it using a partition when he is small and later on remove the partition to accommodate him after he has grown up.
It is a good idea to use a harness on your Pug instead of a dog collar. A harness fits around the dog's body, as opposed to collars that are attached around the dog's neck.  Pulling on a collar can constrict the windpipe and this can lead to choking. To avoid damage to your pug's windpipe or any other potential problems, the best choice is a harness.
If you've got a good head on your shoulders and know the basics of good canine care, you'll have no problem learning how to care for Pug puppies. Just be sure to provide good food, a loving home, and proper veterinarian care, and you'll have a healthy and happy buddy for life!