Pug Rescue
How To Rescue A Pug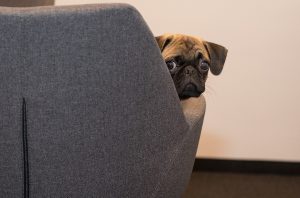 Hundreds of pug dogs are in need of adoption and rescue each year.  Resources are needed to ensure efforts are successful and much more involvement is required.  Today, facilitating adopting a pug or pug rescue has become a major priority for pug lovers nationwide. The process is slow and lengthy sometimes, and that is why donating funds to the various pug rescue and adoption agencies are appreciated.  Annually, 1000s of pugs have a better life because of it.  If pugs could talk, they'd let you. Instead, they express it through the love and affection they bring with them.
With the purpose of providing excellent forever homes and loving families for pug dogs, you can find a number of useful resources on this page giving you direction on how to get started. The overall intended purposes if for pug dogs everywhere to have the opportunity to live the rest of their lives in loving, caring and comfortable homes, for their welfare, is our priority.
Matching rescue pugs with loving fur-ever families is always a challenge and it is very important to get it right the first time. It is the intent not to ever have a pug be homeless. If you have the time and the compassion to find and align yourself with an organization dedicated to providing food, medical care, shelter, helping and loving hands, a warm bed and bountiful love to needy pugs, please volunteer. Pug rescue initiatives can be found all over the country. Please reference the following link ……….. for more information.
So, if you are aware of any homeless, abandoned or surrendered pugs, please join us in helping to rescue these pugs. Pug rescue requires your support and we strongly encourage you to get involved, stay alert and remember, by participating in support groups, rescue shelters and any other organizations dedicated to the welfare of pugs in need, you are furthering the cause. Thank you!
SHOULD YOU COME ACROSS A PUG IN NEED,
PLEASE CHECK THE ORGANIZATIONS BELOW FOR GUIDANCE ON HELPING:

CLICK HERE FOR BEST FRIENDS ANIMAL SOCIETY

 CLICK HERE FOR HOPE FOR PAWS ANIMAL RESCUE